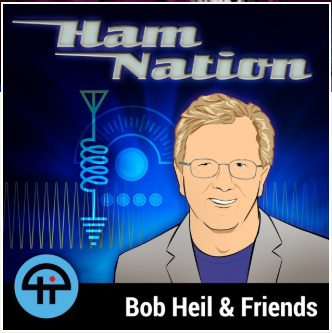 Do you know about Ham Nation? If you don't, go check it out! The show
Records live every Wednesday at 8:00pm Central / 02:00 (Thu) UTC. Past shows are archived for viewing anytime you wish!
Share in the excitement and importance of ham radio – from tossing an antenna wire into a tree allowing you to talk to the world, to the importance of ham radio operators in time of disasters with hosts Bob Heil, Gordon West, George Thomas, Don Wilbanks, Valerie Hotzfeld, Amanda Alden, and Dale Puckett.